The CamCentral Systems Inc. international company headquarters has moved to beautiful North Vancouver after over thirty years at the downtown Vancouver location in supernatural British Columbia, Canada. The downtown Vancouver location was the original place that CamCentral Systems Inc. started offering excellent video surveillance products and services from. After over thirty years in business, CamCentral Systems Inc has become a worldwide video surveillance product reseller and integration service industry leader. The new location in North Vancouver is fully featured with the latest video surveillance, physical access control, audio integration and digital storage technologies. CamCentral Systems Inc continues to provide the very best products and services for a variety of customer from around the world.

North Vancouver is conveniently located in the Lower Mainland area of British Columbia, Canada along HWY 99. CamCentral Systems Inc. is able to provide international customers excellent video surveillance products year-round using the reliable and efficient shipping couriers.
CamCentral Systems Inc. offers a variety of remote services to clients from around the world using the latest secure VPN technologies. Advanced video surveillance systems can be accessed remotely to provide services such as upgrades, reports, or general server maintenance.
The products and services offered by CamCentral Systems Inc. has expanded over the years to include a wide selection that produces excellent solutions for each and every customer.
Contact CamCentral Systems Inc. for more information.
The new company headquarters location street address is: Suite #202 399 Mountain HWY North Vancouver, BC V7J 2K9 Canada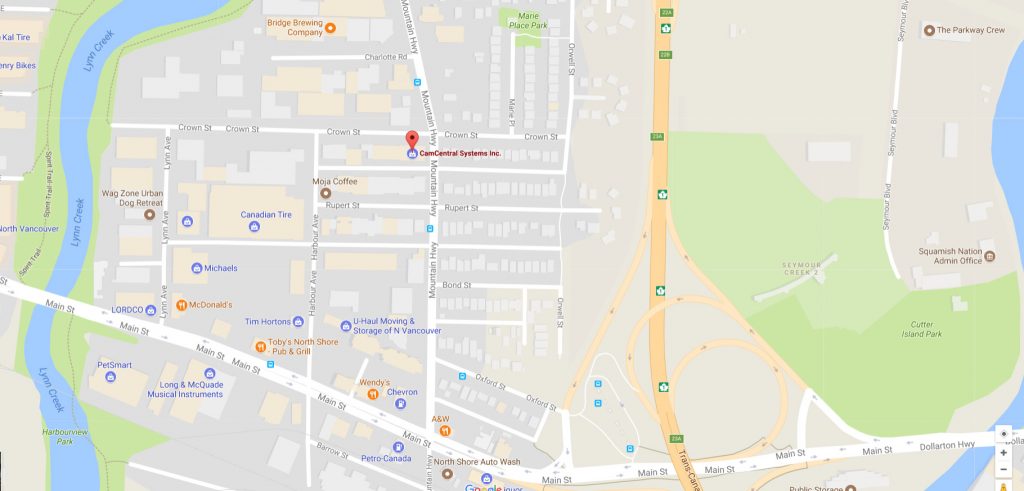 Share This News Post On Social Networks: